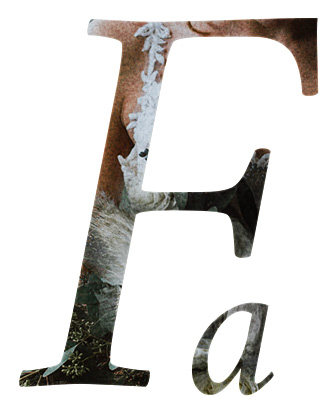 FINE-ART PAPER
Fine-Art paper is a natural paper that is equally modern and timeless. Fine-Art paper is a mat paper that does not reflect any light sources, and therefore is naturally pleasant to look at. Our Fine-Art paper of choice is soft and smooth, and 100% white. Your photos will not be effected by the color of the paper, to represent the photographs as close as possible to how they where intended.
The smooth white paper perfectly produces lots of detail and sharpness  of the photos. Our Fine-Art paper is available in 0.9 mm and 1.2 mm thickness. The pages of our Fine-Art albums are stiff, and fold flat all the way as all of our albums are bound as lay-flat albums. Our Fine-Art paper is perfect for album designs with white spaces, low saturation and low contrast images. Perfect for a film-like look.
The meaning of Fine-Art is 'beauty above all else'. A Fine-Art print is made to produce the most beautiful resemblance of a photograph.
Our Fine-Art albums are printed on acid-free paper. The inks have an archival value of 100 years. Ink that will stay true to color for a decade. Museums use Fine-Art prints to exhibit photographic art, and to archive it. Our inkjet printers use 9 color ink cartridges and can print in the  Adobe RGB color spectrum. They can produce a richer spectrum of colors than chemically printed photo papers.
Note that we cannot print spreads that have been designed with a black background. Black background are not permitted (they are only possible on Photo Paper).
Available in all sizes; 15×15 – 35×35
Available with 5 till 53 spreads
Matte look & feel
Fine-Art Inkjet 12 colors
Rich color spectrum (AdobeRGB, sRGB)
Real black & whites
Easier to scratch, be careful with dirty
Login to you Dashboard to order papersamples. As well as cover material samples.
Please register as a photographer to get access to the Dashboard to order papersamples, coversamples and to view our competitive pricing.